Details
Special Offer
Until the end of July

To get this offer call us at:
+962795171155
Or Online Order
Details
We are one of the first ones who started designing websites in Jordan, we have been doing this for over 22 years.
Najd Art Website Design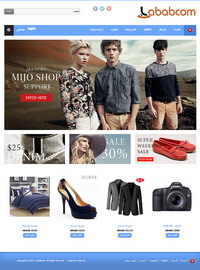 Is a professional website design and web development company providing a full range of web services including high-class website development, custom web programming from a simple web page to the complex solutions, e-commerce solutions, CMS (Content Management Systems) and search engine friendly website design - SEO (Search Engine Optimization).
We aim to establish long-term customer relationships based on trust and a commitment to produce best website design and web development.
We understand that our success depends on our clients - that's why the success of your business is our highest priority.
And whatever the project, we will continue working on it until you are completely satisfied.
To save your money and development time we develop two types of PHP applications. PHP for corporate and e-commerce companies. With E-commerce applications, you can sell downloadable as well as delivery products. Both types of ASP can be tuned to satisfy your needs.
Details
CMS - Content Management System
What's a content management system (CMS)?
The definition of a CMS is an application (web-based), that provides capabilities for multiple users with different permission levels to manage (all or a section of) content, data or information of a website project, or intranet application. Managing content refers to creating, editing, archiving, publishing, collaborating on, reporting, distributing website content, data, and information.
WordPress

WordPress powers more than 42% of the web — a figure that rises every day. Everything from simple websites, to blogs, to complex portals and enterprise websites, and even applications, are built with WordPress.

WordPress combines simplicity for users and publishers with under-the-hood complexity for developers.

Read More…

Joomla

Joomla! in the real (online) world

Joomla! is used all over the world to power millions of websites of all shapes and sizes.

Discover examples of companies using Joomla! in the official Joomla! Showcase Directory.

Read More…